It's time for "The Get Down" with Manny Houston, as he brings the funk and Groove to you! From Prince, to Rick James to James Brown, you'll be dancing and singing all night! Opening for the evening is Sam Burchfield on the mainstage with Modern Folk meets old school soul. Don't miss Southbound 17 in the Rose Pavillion with their "East Coast Western" sound. An evening of friends, family, food, and highly danceable music, offering the optimal occasion to close out another triumphant Piccolo Spoleto Festival in Hampton Park!
Manny Houston Currently based in Los Angeles, CA, Manny Houston is a Songwriter and music producer (being mentored by the legendary producer duo, Stargate), an entertainer, and all-around creative from South Carolina. You can follow what he is up to on all social media platforms @themannyhouston or checkout his WebSite at MannyHouston.com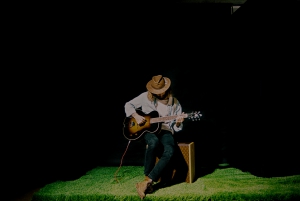 Sam Burchfield
Raised in the foothills of the Blue Ridge Mountains of South Carolina, Americana singer Sam Burchfield was brought up on Appalachian music: folk, gospel, country and southern soul. Jumping over the state line to settle in Jasper, GA, gateway to the Appalachian Trail, Burchfield's music beautifully reflects the landscape that raised him while organically carrying the tradition of storytelling forward. Burchfield's latest single 'Scoundrel' begins a new saga. It emerges as the cathartic title track of his upcoming record. Written by an alter-ego, the record dives into 11 tales of greed, betrayal, desire, heartache, despair- and redemption. "We recorded these songs on my friend's farm in South Georgia, tracking live in the same room. It felt right," Sam recalls of the pre-pandemic recording sessions. "It's nice to finally have this new single out. It's sort of a marker of a new chapter for me. A new sound, a new direction, and a return to my roots really."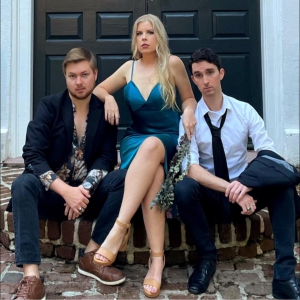 Southbound 17
Growing up in Charleston, SC, Jack Austen, Jacob Simmons, & Katie Bailey were surrounded by music. Whether it was The Chicks and Fleetwood Mac playing in the car or old Johnny Cash albums on vinyl, the trio was always singing along. Southbound 17 began in the early Fall of 2014. As another Summer came to a close, the band played their first open mic at a local bar. Since that night, they haven't slowed down. After releasing their self-titled debut EP in 2017, Southbound 17 went on to be featured at the Charleston Music Confab two years in a row, and has opened for Nashville acts like Mickey Guyton and Brandy Clark. In their music, acoustic guitar, banjo, and mandolin are layered with visually compelling lyrics and tight harmonies to create a fresh "East Coast Western" sound. The group's new single "Runaway Bride" is available everywhere now.
Piccolo Spoleto's annual curtain raiser at the landmark US Custom House. This free, outdoor concert features the Charleston Symphony under the direction of Artistic Director Yuriy Bekker.
Come out to participate in the annual sand sculpting competition at the Isle of Palms From Beach. Watch artists compete for prizes in six different categories as they take raw sand and water, transforming the beach into beautiful works of art. Whether you're a competitor or a spectator, this family-friendly celebration is fun for everyone.
Columbia Repertory Dance Company at Cannon Park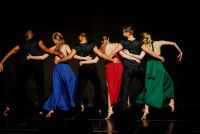 Columbia Repertory Dance Company premieres new pieces from their 2022 season featuring works by Artistic Director Stephanie Wilkins, solo performances by company dancers and musical performances by members of Columbia band Say Femme. The collaborative effort kicks off the company's third season whose athleticism and emotionally evocative performances have become a trademark for the group.
Hampton Park Jam
Join us in Hampton Park for the sounds of The Hot Club of Charleston, Brendan James (YouTube), and the Josh Hoover Trio.
Ann Street Dance Party
Members of the Gatsby Orchestra followed by ContraForce and Tea and Whiskey (Karin McQuade and Andrae Raffield). Instructors will be on hand to help you sharpen your steps and get into the spirit of the festival. No prior experience required!
Street Dance with 17th South Band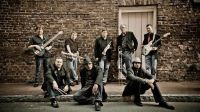 Join the 17 SOUTH Band at William Enston Homes for a not to miss street dance. They play classic party favorites and current hits. Get set for a complete range of musical styles from Motown, R & B, funk, beach music and even dinner jazz. Enjoy the sounds of Earth Wind & Fire, Maroon 5, Michael Jackson, Bruno Mars, Cee Lo Green, Justin Timberlake, Stevie Wonder, Black Eyed Peas, James Brown and many more. Presented in association with the City of Charleston Housing Authority.
Encanto Movie Night in Hampton Park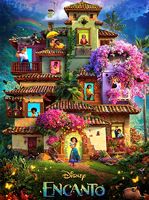 Come enjoy the screening of Encanto in Hampton Park! Deep in the Colombian mountains, the Madrigal family possesses an extraordinary secret. Each member of the family is able to perform magic. Yet at the heart of the family is 15-year-old Mirabel, who does not seem to possess any unusual abilities. Faced with this harsh reality, Mirabel struggles to reconcile her place within her family while searching for who she truly is. Bring your picnics, blankets, and chairs and enjoy the movie! No alcohol permitted.
Laurel Canyon: Ladies of the Canyon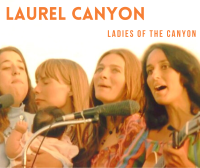 The Village Repertory Co. is proud to present Laurel Canyon: Ladies of the Canyon. The story and classic music of the brilliant female singers and songwriters of 60's and 70's living and working in idyllic Laurel Canyon. A joyous musical celebration of the artists who defined their generation. Ladies of the the Canyon explores the life and music of Cass Elliot, Janis Joplin, Linda Ronstadt, Joan Baez, Judy Collins, Carole King and Joni Mitchell. Music and theatre under the stars in a safe outdoor venue.
Conceived and directed by Keely Enright and featuring Lara Swallen, Alex Shanko Sarah Daniel, Autumn Waddell, Tanner Dieppe and Skyler Waddell.
Reggae at Brittlebank – a Bob Marley Tribute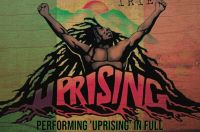 Don't miss this free-to-attend Bob Marley Tribute featuring members of Well Charged, Mystic Vibrations, The Destinators, Signal Fire with Special Guest Zandrina Dunning. This will be a reprise of the sold out show performing the 'Uprising' Album in full! plus many more hits! Come help us celebrate the undisputed King of Reggae!
Eastside Celebration featuring Momentum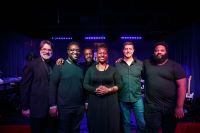 Come out celebrate the arts with your neighbors in the historic landmark Hampstead Square featuring the band Momentum. The band features keyboardist Demetrius Doctor, drummer Calvin Baxter, bassist LaVonta Green, guitarists Lee Barbour and David Grimm, saxophonist Mark Sterbank and vocalists Corinthian Doctor and Stachia Simmons.  Check back for local community partners and businesses that will be participating.
This annual patriotic tradition features the combined Charleston Concert Band and Columbia Community Band in a concert ranging from rousing marches to Broadway show tunes, and concluding with a stirring musical tribute to each of the armed forces of our great country. Come salute our soldiers, sailors, airmen and marines who gave their lives to protect our freedom.