TBA
Thursday, June 8 at 11:00am – James Island Arts & Cultural Center, 1248 Camp Road
Sat., June 3, 5 pm, Piccolo Fiction presented by Blue Bicycle Books.
Blue Bicycle Books, 420 King Street. Free and open to the public. 843-722-2666.
The festival's longest-running event exclusively devoted to fiction, Piccolo Fiction presents local and South Carolina authors reading brief short stories. This year's reading will be in the courtyard beside the bookstore, and, following tradition, each story will begin with the words "I ducked into the alley…"
Since 2000, Piccolo Fiction has featured dozens of S.C. writers, with stories broadcast by S.C. Public Radio and published in the Charleston City Paper.
Featured authors:
Brittany Butler is a former CIA targeting officer who recruited spies and dismantled terrorist networks abroad. Brittany has worked to promote the rights of disenfranchised Afghan women and girls and to resettle Afghan refugees. Her first novel is The Syndicate Spy, telling the story of how female intelligence officers use their intellect and skills to bring peace to this war-torn region.
Gervais Hagerty grew up in Charleston, graduated from Vanderbilt University and went on to report and produce news for local radio and TV.  After earning her MBA at The Citadel, she taught communications to cadets. In 2020, she finally caved. to a strong and bizarre urge to write books. HarperCollins published her first novel, In Polite Company in 2021.
Y-Danair Niehrah grew up writing fantasy and horror but shifted to historical fiction in high school, focusing on the stories of the Degar people—the indigenous tribes of Vietnam. He studied creative writing at the College of Charleston before pursuing an MFA at Queens University of Charlotte studying under writers like Fred Leebron, Naeem Murr, and Jonathan Dee.
Sara Peck is the author of three books of poetry. She grew up in Greenville, attended the College of Charleston, received her MFA from Columbia College Chicago, and teaches writing at the University School of the Lowcountry, where she was named SCISA High School Teacher of the Year for 2020-21. She was recently selected to develop a novel manuscript as part of the Tin House Winter Workshop in Portland.
Sierra Club presents: Barbarian Utopia: Encounters on the Appalachian Trail
In 2014, filmmaker and recent college graduate Thaddeus Lamar embarked on a journey to hike all 2,185 miles of the Appalachian National Scenic Trail.  Bringing several digital cameras, he captured an adventure that proved to be as intense and grueling as it was ultimately rewarding.  Over 100 other hikers also shared their stories of adventure, hardship, and camaraderie.  Out of this emerged Barbarian Utopia: Encounters on the Appalachian Trail, a 91-minute documentary about a great American resource, the history behind it, and the community that surrounds it.  Welcome to the Barbarian Utopia.
Free admission.
https://www.barbarianutopiafilm.com/
https://www.sierraclub.org/south-carolina/robert-lunz
For more info, please contact Laura Moses at lauramoses@yahoo.com
Thursday, June 1 at 7:00pm; College of Charleston Robert Scott Small 235 Auditorium, 175 Calhoun Street
Sundown Poetry
Washington Square Park, 80 Broad Street at 6pm
Admission: Free
*Signings/receptions to follow at Buxton Books, 160 King Street
Willie Lee Kinard III
Tuesday, May 30th
Willie Lee Kinard III is a poet, designer, educator & musician forged in Newberry, South Carolina. The author of Orders of Service (forthcoming, Alice James Books, November 2023), winner of the 2022 Alice James Award, he holds an MFA in Creative Writing from the University of Pittsburgh, a BFA in Graphic Design from the University of South Carolina, & probably an A.M.E. Church hymnal. An avid believer of evening thunderstorms & loose leaf tea, his musings include gospel surrealism, Black romance & superstition. With work appearing or forthcoming in Obsidian, the Academy of American Poets' Poem-a-Day, Best New Poets, Boston Review, The Rumpus & elsewhere, they are the winner of POETRY Magazine's 2021 J. Howard & Barbara M.J. Wood Prize, a Fellow of The Watering Hole & a Pushcart Prize nominee. Go see 'bout them at www.williekinard.com .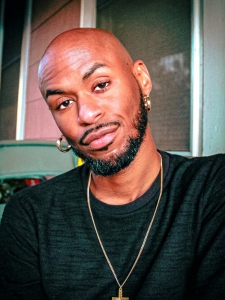 Marlanda Dekine
Wednesday, May 31st
Marlanda Dekine is a poet who makes uplifting connections through poetry and workshop facilitation. Her debut collection of poems, Thresh & Hold, won the 2021 New Southern Voices Poetry Prize at Hub City Press. Dekine's poems can be found in composed music and literary journals across the world.  www.marlandadekine.com .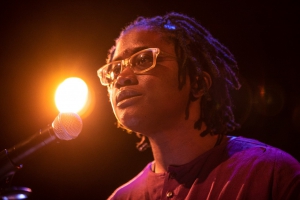 Eugene Platt
Thursday, June 1st
Eugene Platt was born in Charleston in 1939. After military service, he graduated from the University of South Carolina and earned a Diploma in Anglo-Irish Literature at Trinity College Dublin. His collection Weaned on War was published in 2022. Lives with wife Judith, corgi Bess, and cats Finnegan and Maeve.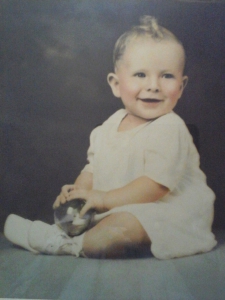 Angelo Geter
Friday, June 2nd
Angelo Geter is an award-winning poet and teaching artist currently serving as the Poet Laureate of Rock Hill, SC. Geter is a 2020 Academy of American Poets Laureate Fellow, and a National Poetry Slam champion. His debut collection More God Than Dead was published by Muddy Ford Press in 2022.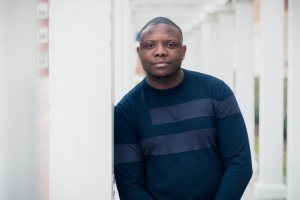 John Milkereit
Tuesday, June 6
John Milkereit graduated from high school in Charleston and now lives in Houston. He has completed a M.F.A, and his work has appeared in various literary journals including Panoply, and The Ekphrastic Review. Lamar University Literary Press recently published his third collection of poems entitled, A Place Comfortable with Fire.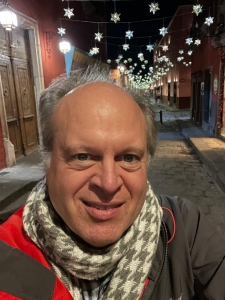 Kurtis Lamkin
Wednesday June 7th
Kurtis Lamkin is a poet who plays the Kora, a beautiful West African instrument. He has performed in communities across the United States, and produced several recordings. His poems have been published in many magazines and anthologies, and his latest recording, "Love Life" can be found at kurtislamkin.com .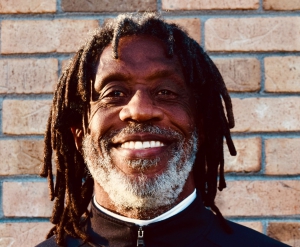 Elizabeth Robin
Thursday, June 8th
Elizabeth Robin is a retired teacher and working poet on Hilton Head Island. She has three books with Finishing Line Press, most recently To My Dreamcatcher (2022). The 2021 Carrie McCray Nickens Fellowship winner, Robin emcees open mics and creates literary programs on HHI. More at: www.elizabethrobin.com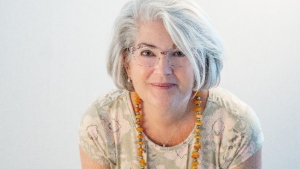 Richard Garcia with the Long Table Poets
Friday, June 9
The Long Table poets have studied poetry for two decades in Charleston with Richard Garcia, one of the country's most gifted teachers, whose seventh book, Porridge, was named "best collection of 2015" by the editor of Poetry. Members of the group have earned four MFAs, and published five collections, six chapbooks, and countless poems.